Move from unmanageable data streams to a
data platform designed

for

specialty care

Access complete and harmonized data sets to advance your value-based, precision medicine efforts.

Learn More
The ACATA data and insights platform
Turn complex data into knowledge you can use
The Integra Connect Platform enables providers, researchers, and payers to harness clinical and claims data from a variety of sources and geographies for their decision-making.
Our end-to-end solution:
Gathers your structured and unstructured data
Standardizes and harmonizes the information – making it consistent, predictable, and ready to analyze
Makes the original and enhanced data accessible via dashboards for decision-making
Integrates with existing tools and workflows for actionable insights
This enables you to:
Manage, organize, and compute volumes of data across departments

Make care, research, and business decisions with confidence

Interpret complex data sets in ways that weren't previously possible

Launch other solutions and applications – quickly and efficiently – using analytics-ready data, extending its value throughout the organization
Features one of the industry's largest and most complete data sets
Gain real-world patient and provider data to inform drug research, HEOR studies and commercial decisions to maximize patient and market impact.
Improves access to insights
Provides ready-to-use dashboards with options for direct data access to original and enhanced practice data.
Supports clinical and financial performance
Gives providers a more complete view of the patient, cost drivers, and outcomes for more informed decision-making.
Provides comprehensive, longitudinal patient journeys
Covers patient lives from diagnosis to end-of-life, including in-patient and ED admissions, proportion of patients receiving chemotherapy, number of patients admitted to ICU, hospice use, and more.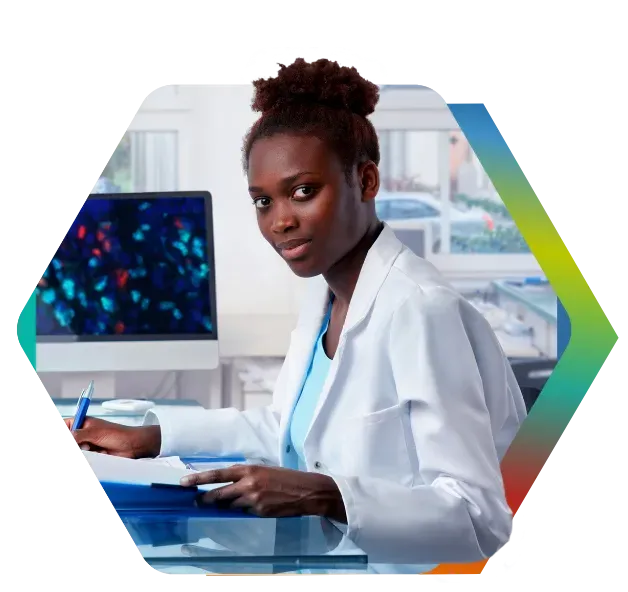 Featured Resource
Data: the great driver of value-based care success
Many providers and health systems struggle with making data and analytics part of their decision-making process, despite knowing its critical for success. Watch this webinar to understand how organizations can harness data and insights for better clinical and financial outcomes.
Watch now
WE ARE OBSSESSED WITH YOUR SUCCESS.
Book a demo to see what we can do for you.
Sign up to receive a free demo customized to you and your organization's needs. An Integra Connect Specialist will be in touch within 1 day to schedule it and complete the process.
Frequently Asked Questions
There are a multitude of benefits to shifting to value-based care. Value-based care was created to help:
Patients achieve better health and spend less money
Providers achieve greater efficiencies – and patient satisfaction
Payers control costs and reduce risk
Suppliers align their prices with patient outcomes
A high-value healthcare delivery system features:
Measurable outcomes and costs for every patient
Shared savings model
Integrated care delivery across separate facilities
Ability to expand services geographically
Robust information technology platform
Put simply, precision medicine has the potential to improve outcomes by matching a patient to a treatment option based on his/her/their tumor's genetic or molecular profile. This approach enables patients to get the potentially "right" treatment, more quickly – which results in better health and treatment outcomes at lower cost.
Compared to "traditional" medicine, precision medicine is a much more targeted approach. According to the Precision Medicine Initiative, precision medicine is "an emerging approach for disease treatment and prevention that takes into account individual variability in genes, environment, and lifestyle." This approach allows doctors and researchers to predict more accurately which treatment and prevention strategies are better suited for specific populations. It is in contrast to a one-size-fits-all approach, in which disease treatment and prevention strategies have less consideration for the inter-individual differences.
At Integra Connect, we think so. Precision medicine offers a tremendous opportunity to shape the future of healthcare. While it is currently most advanced in oncology, precision medicine also has exciting applications beyond oncology.